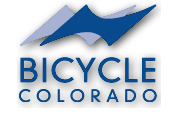 Bicycle Colorado is the nonprofit organization dedicated to building a bicycle-friendly Colorado. Our mission statement: to encourage and promote bicycling, increase safety, improve conditions and provide a voice for cyclists in Colorado.Established in 1992, we are supported by thousands of members who realize that we need to work together to protect the rights of bicyclists – or risk losing them.  We work for more bike lanes and paths, better trails, education outreach and bicycle-friendly laws.  Our efforts are primarily focused at the state and regional level since that's where so many of the policy decisions that affect bicyclists are made.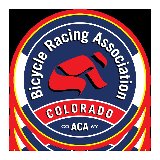 The COBRAS have the honor of being the largest single contributor to BRAC. BRAC d.b.a. ACA provides invaluable leadership for road, cross and track racing inColorado by structuring the racing calendar, handling racer upgades, setting high standards for our 130+ annual events, and managing our season-long Point Competitions. With over 400 licensed juniors and an appreciation for racers new to the sport, the ACA is commited to our Junior Development Program and mentoring programs for new racers. The ACA serves as the Local Assocation for USACycling in Colorado and eastern Wyoming in 2012.

The Cancer Fitness Institute has been providing exercise programs to cancer survivors for over twelve years, helping over 1,600 cancer survivors regain strength and confidence through exercise.  Our focus is on providing a program that is "health" rather than "hospital" oriented, to give our participants the opportunity to exercise in their own community and to incorporate exercise as a lifelong habit.  The three month CancerFit exercise program is open to adults of all ages and fitness levels. Participants are both men and women who have survived every type of cancer.   Exercise physiologists with a cancer specialty oversee all aspects of the exercise regimen, which aids in recovery and general fitness during and after treatment. The fitness program includes flexibility, balance, cardiovascular and strength training. The program is currently offered through  13 recreation facilities across Colorado, with one location in Minnesota.
The Cancer Fitness Institute has created a "train the trainer" program, offering education to exercise physiologists and other fitness professionals on our CancerFit® program. Our goal is two-fold: create a small army of exercise professionals specifically trained to work with cancer survivors, and see the CancerFit® program implemented in every community across the nation.

The mission of Bike Jeffco is to promote and advocate road cycling as a mainstream transportation and recreation option, to increase its safety and to be the voice of road cyclists in Jefferson County, Colorado.

Project ReCycle was founded in 2010 to provide smiles to children all over Colorado via a bicycle. That has not changed today. Our first run at this venture led us to create a program that would not only guarantee smiles but would also influence children's academic behavior in a positive manner. As part of our Dream Bike Program,Gold-Participant Children, during their academic year, are encouraged to earn a bike by improving in 3 areas; Respect, Attendance and Academic Growth.
Project ReCycle works with multiple agencies to provide stability for children. The gifted bicycle becomes a constant in a life of change. Project ReCycle collects bicycles from participating locations on a weekly basis. Bikes are brought back to the repair shop and inspected. If a bike cannot be fixed for reuse, it is dismantled. Each reusable part is salvage for future use. All remaining bike parts are then recycled.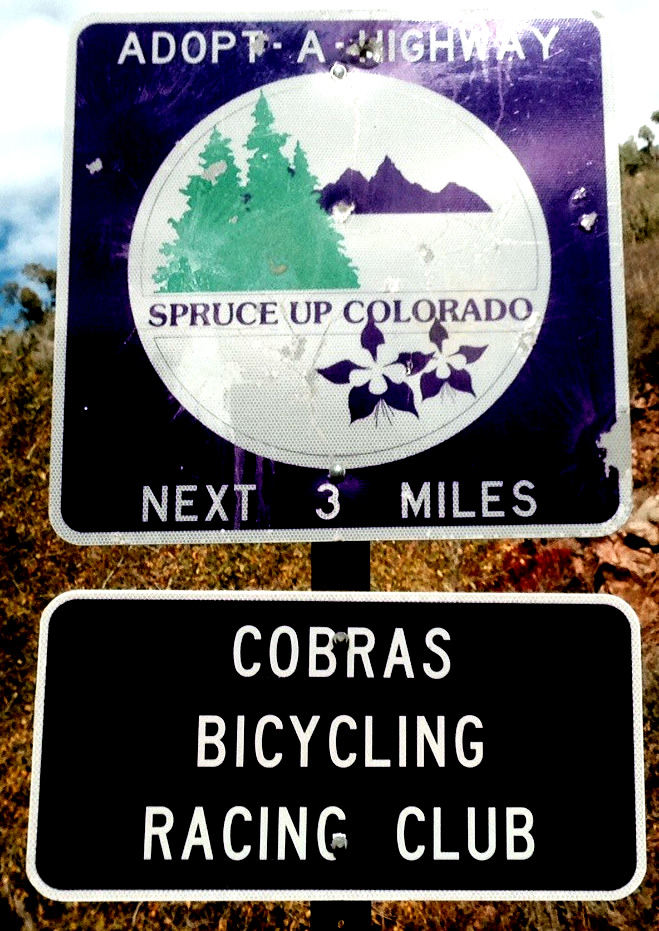 Roadside litter costs millions of dollars annually to control. Often, it is impossible to keep up with the trash that thoughtless people have dumped on us.  COBRAS members have joined the thousands of volunteers who help keep Colorado beautiful by picking up litter along our highways.

As a national leader in the rehabilitation of individuals with traumatic brain and spinal cord injuries, Craig Hospital is dedicated to providing the highest quality care to our patients and their families.
As the only stand-alone, not-for-profit hospital in Colorado, Craig Hospital relies on donor support to provide cutting-edge, holistic care.
The Craig Hospital Foundation is an independent 501 (c)(3) that exists solely to support the hospital, its programs and patients.
Craig Hospital Foundation supports the hospital in achieving its goals through philanthropy. Operating in accordance with the philosophy of Craig Hospital, the Foundation builds lifelong relationships with contributors, raises funds and dedicates its resources to further advance the needs of the Craig Hospital family.n and play.

The Davis Phinney Foundation for Parkinson's is unique in the Parkinson's community. Our mission to help people living with Parkinson's to live well today makes us so.We are committed to supporting programs and research that deliver inspiration, information and tools that will enable people living with Parkinson's to take more control in managing their disease.The Davis Phinney Foundation was founded in 2004 by Olympic medal-winner and cycling great, Davis Phinney, who was diagnosed with Parkinson's disease in 2000 at the age of 40. Today, Davis is both a role model in the cycling community and an inspiration to the estimated 1.5 million Americans and estimated 10 million worldwide who are currently living with the disease.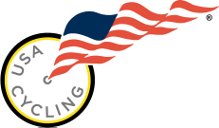 USA Cycling is the official governing body for all disciplines of competitive cycling inthe United States. The 501c3, membership-based organization aims both to achieve sustained success in international cycling competition and to grow competitive cycling in America.